Chocolate Chips Muffin II
Ever since i tasted muffin from

Chocolat n Spice

(my dear sis bought for me all the way from S'pore located at Shunfu & Tangjong Pagar)

. I can't help thinking how this lovely muffin is done. They are moist and fluffy (even on the next 2 days).
After some research on mushroom muffin from the net, here's the result. Finally my very own version of doomed muffin!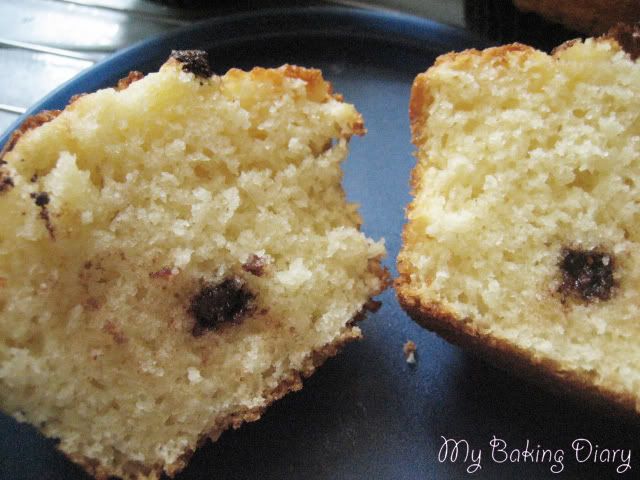 Recipe:
[A]
80g sugar
100ml milk
1 egg
40ml oil / melted butter

[B]
100g self raising flour

Method
-I use muffin method, where wet ingredient are mix together (i uses whisk) I whisk the sugar and egg, follow by adding milk and oil
-Then i add in flour ( all at once) stir with metal spoon gently and until just combine. Do not over mix