Chocolate Yogurt Cupcakes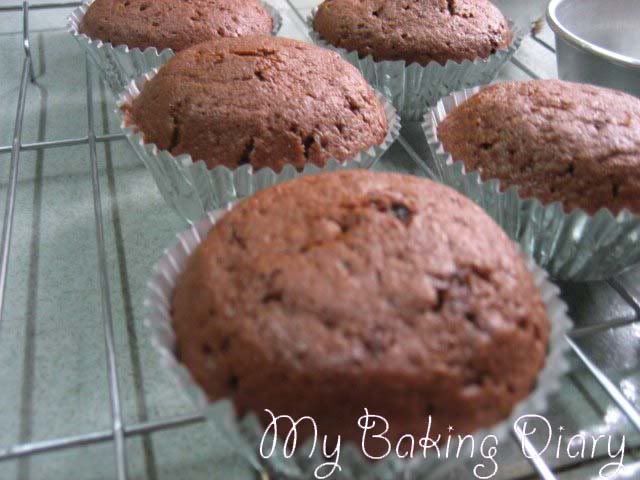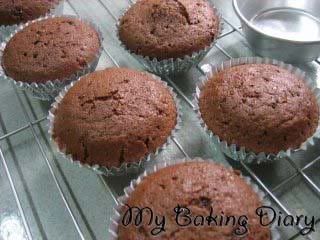 Ingredients
125g plain flour
1/4 tsp baking powder
1/4tsp baking soda
60g butter
110g sugar
60g dark chocolate melted
2 eggs
75 natural yogurt
35ml milk
1/2 tsp vanilla
a pinch of salt



Chocolate Cream


100g bittersweet chocolate
25g butter'2 tbsp whipping cream



Method



Cream butter and sugar until pale. Beat in melted chocolate and egg, one at a time. Fold in shifted ingredients and salt.
Combine the yogurt , milk and vanilla essence. Stir into the chocolate mixture.
Fill the paper cases evenly with the mixture up to 2/3 full.
Bake at 175 C for 20 minutes
Meanwhile make the chocolate cream by melting chocolate and butter in a heatproof over gentle boiling water until just melted. Cool slightly and stir in cream.