Mango Chocolate Cake
Recipe from "I Love Butter Cake by Kevin Chai"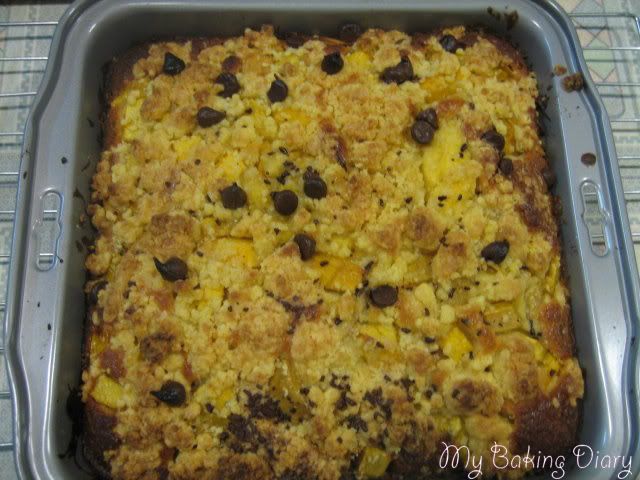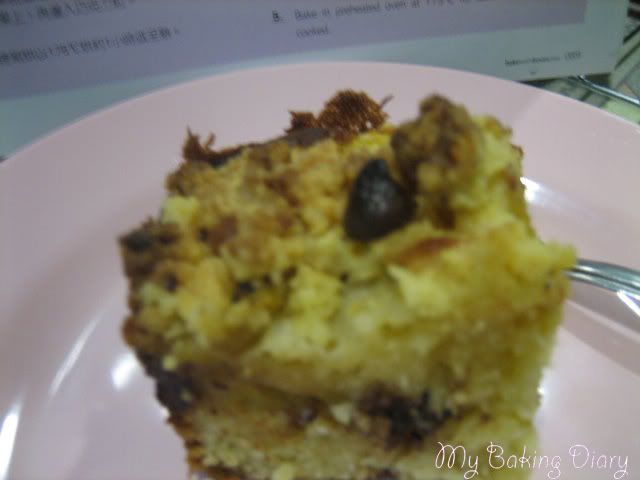 Ingredients
200g Butter
80g margerine
200g sugar
4 eggs
1tsp vanilla
80ml milk
250g plain flour
1 tsp baking powder
150g mango fresh(diced)
70g chocolate chips

Topping
150g mango fresh (diced)
80g plain flour
20g sugar
40g margerine
50g chocolate chips

Method

1. Beat butter, margerine and sugar until light and fluffy. Add in eggs one at a
time, beating throughly after each addition
2. Stir in vanilla and milk , mix well. Fold in shifted flour and baking powder, mix
until well blended.
3. Spread half of batter into greased and lined 20cm (8") square cake tin.
Sprinkle mango and chocolate chips. Then spread the remaining batter
4. For the topping, spinkle mango over the cake. Rub the margerine with flour
and sugar, sprinkle over the mango, follow with chocolate chips
5. Bake in preheated oven at 175 deg C for about 1 hour or until cooked.