Shokupan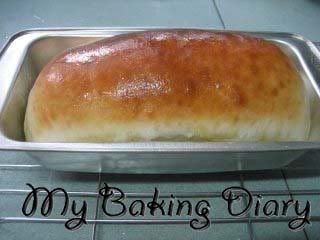 1st time baking this Shokupan, but turn not success, As the middle uncooked.

nhumisd from Jo Deli pointed out that i must have bake the bread wrong temperature. She suggested 160 C would be better

Recipe :
250g Bread Flour
1 tsp yeast
5g salt
15g sugar
185g milk

Bake at 200 C for 30 minutes.