MoonCakes!
Nowadays mooncakes comes in variety of flavour, from greentea, cheese, tiramisu and the list goes endless. I aways thought of baking mooncake but never try until yesterday. I got myself plastic mould instead of the wood one. Simply because the plastic is cheaper around RM9 while the wood is around RM39 (local)-RM49(imported). Mind you, the wood mould need a little care and can't be use straight away after bought, also to be wash with soap after the last bake before storing with a towel. The wood one gives a better "pattern" embroidery. Anyway, i'm quite happy using my plastic mould and hope to make "Ping Pei" next round. If only there are some space in the fridge for storing them.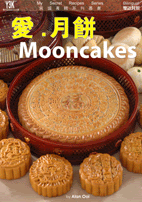 Bought a new book on Mooncakes.This book covers all type of mooncakes from traditional baked, Ping Pei, Jelly to Ice Cream Mooncakes.

Here are some of my attempts:

Shanghai Mooncake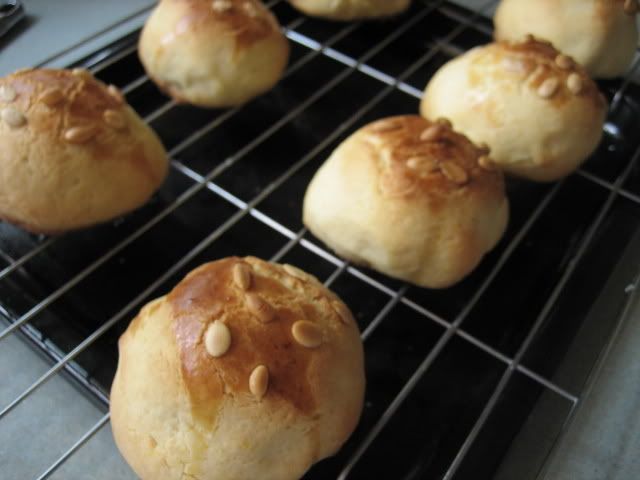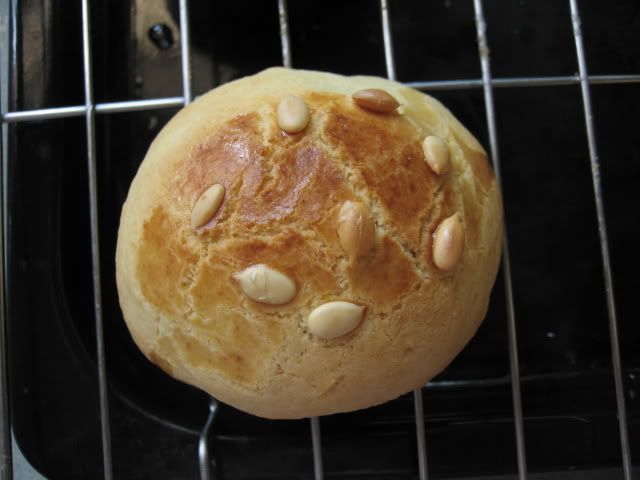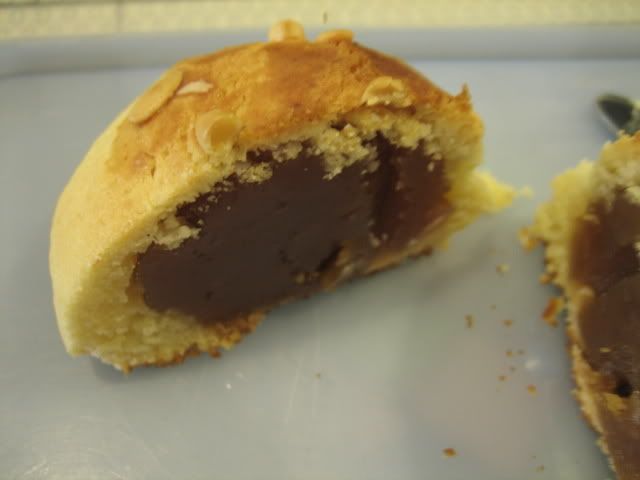 Baked Mooncake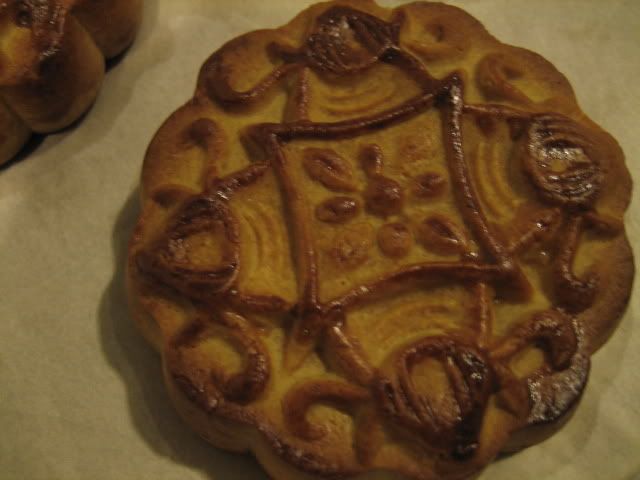 This one is suppose to be serve 3 days after baked to allow sufficient oil formation in the mooncakes. My hubby wanna try my new creation so much that he just cut a piece and eat it. The mooncake is very hard. So we'll keep it until day 3 to test the texture again.

Ping Pei
Did some Ping Pei today. The skin is not as easy to shape (compare to baked mooncake) Its a bit dry and easily cracked when i try to shape it. I think needs more practice.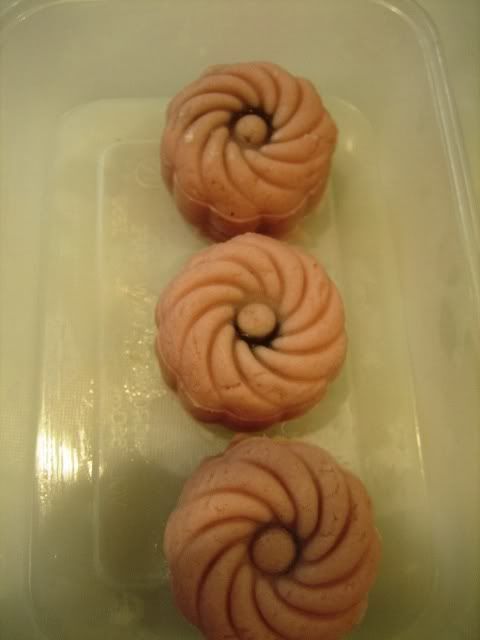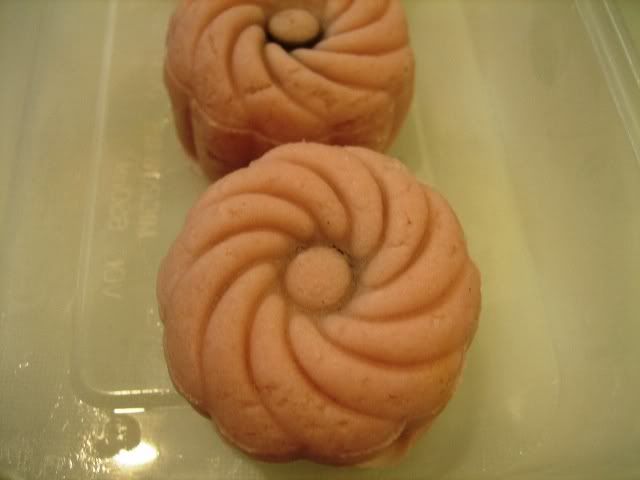 Mini Baked Mooncake
Try another Baked mooncake. This time, i hope i got the measurement right (Thin skin). But gotto store for 3 days before consume.


Did so many baking today. So tired now . Time to Zzzz.....