Pandan Cupcakes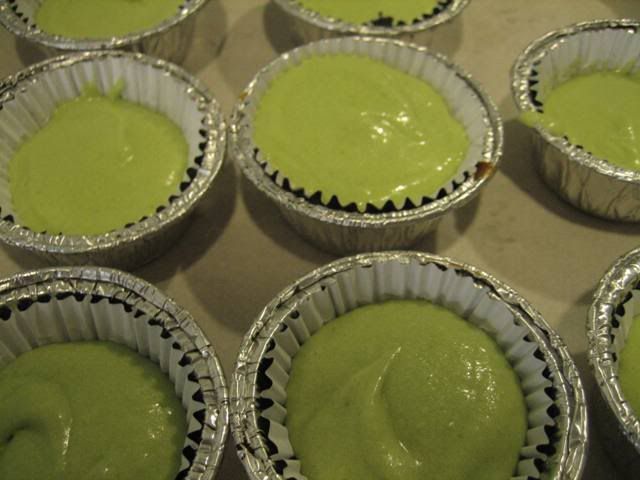 I bake ths Pandan Cupcakes last week using 10-15 pandan leaves. Blend with some water and sieve to get the pandan juice.Pandan are Asian's Vanilla.

The recipe is same as "Orange Cupcakes/muffin" just change the orange juice to pandan juice. I do not use any colouring here. The green colour are natural derived from pandan juice.
Big Apples Donut @ The Curve
My good friend bought some cute delicious donut for me. These donut are so soft and fresh, simply irresistible! Better than any of Dunkin Donuts, at least not from KL 's one.