Blueberry Muffin
recipe modified from "Muffins and Cupcakes by Kevin Chai"


I always wanted to bake Blueberry Muffin. The name itself has suggest that this is a healthy muffin.So all the way i went to Cold Storage to get myself some frozen Blueberries for this muffin.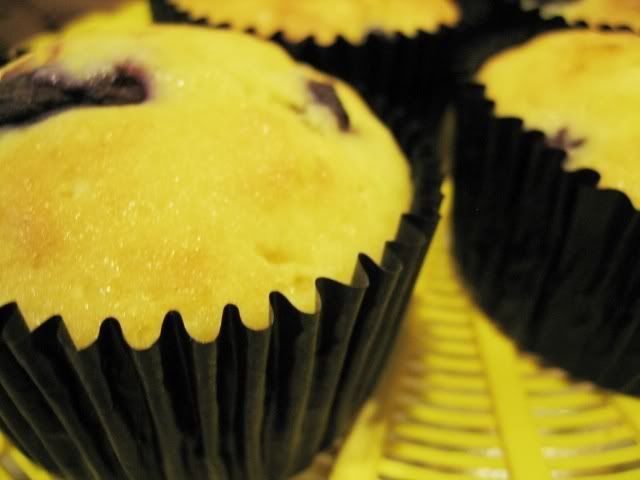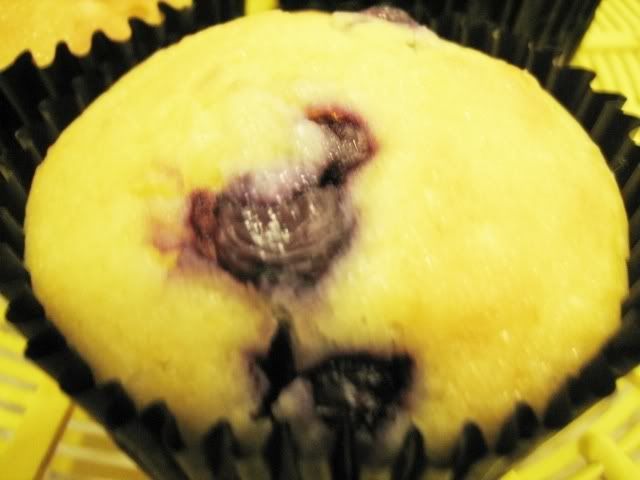 Ingredients :

*120g veg oil (Original call for 120g unsalted butter)
120g sugar (I have reduce the sugar here)
2 eggs
*250ml orange juice (original call for 250ml milk)
250g self raising flour
150 frozen blueberry (do not thaw the blueberries, else the batter will discolored and curled)

Method
1.Mix oil,sugar, eggs, orange juice together.
2.Add in flour gradually
3.Fold in Blueberries

Bake at 175 Celcius for 20-25 minutes


Note :
The muffin tast very nice and soft with hints of orange. Surpricingly using frozen blueberry, still gives the muffin juicy!