Butter Prawn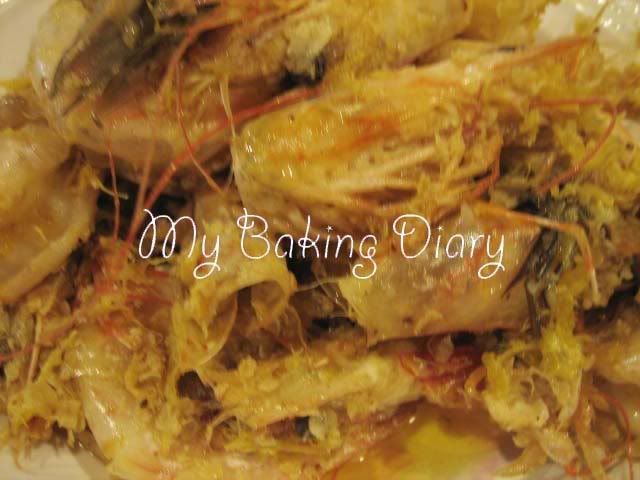 Somehow i manage try a new dish for CNY eve ~ Butter Prawn/ Na Yau Har.
Is quite easy to make:
1) First deep fry the prawns, remove from wok
2) With 1-2 Tbs Oil left in wok, add in beaten egg yolk, keep stiring with chopstick to make swirl.
3) Add in rolled oats
4) Finally dish tyhe prawn and serve.

As easy as it sounds, mine turn out a little oily. I guess i should not put too much oil in it.