Pumpkin Chiffon Cake
recipe from "Fruity Cakes by Alex Goh"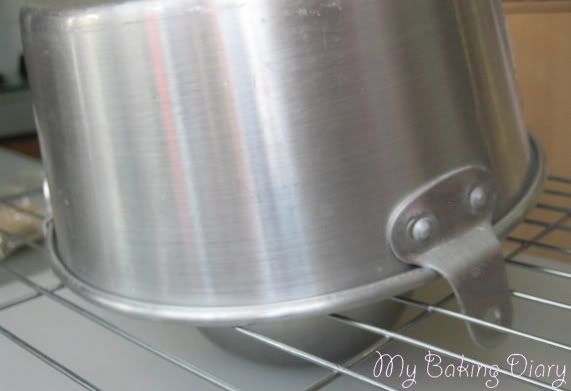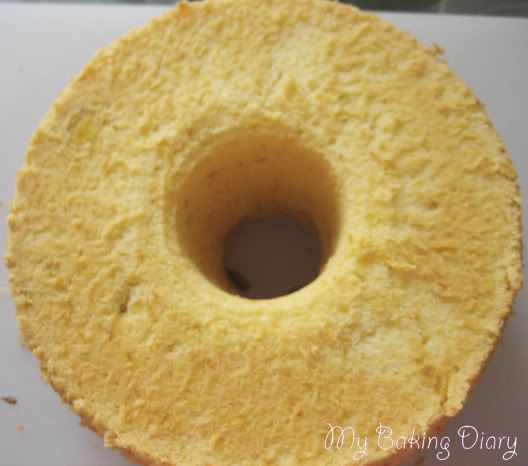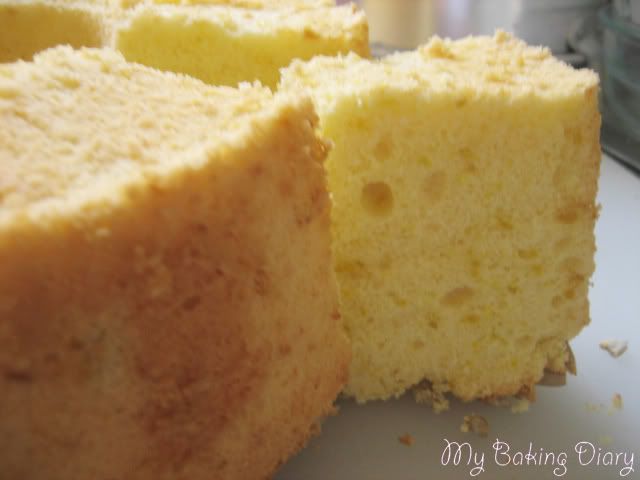 Ingredient
[A]
80g Pumpkin (steamed and mash)

[B]
120g Cake Flour / Low protein flour
1/2 tsp baking powder
30g sugar
60g coconut milk* (around 75ml)
60g vegetable oil
4 egg yolks

[C]
4 egg whites
1/8tsp cream of tartar (optional)
70g sugar (i have reduced the sugar from 100g)

Method

Combine [A] and [B] a mixing bowl.

Beat egg white and cream of tartar (if using) until soft peaks.Add sugar gradually while beating. Beat until stiff

Fold egg white into egg yolk mixture in 3 parts

Pour into ungreased 18cm tube pan.

Knock the cake gentle on table 3 times.(This is to distribute the air pocket evenly)

Bake in preheated oven 175 C for 30 min.
Remove from oven, invert the cake to cool completely.
Note
*I use Ayam Brand UHT Coconut Milk