Blueberry Cake


You can use any basic chocolate sponge cake.
The cream, i use non diary whipping cream + 1 Tbs of sugar, whip until stiff + Blueberry Filing.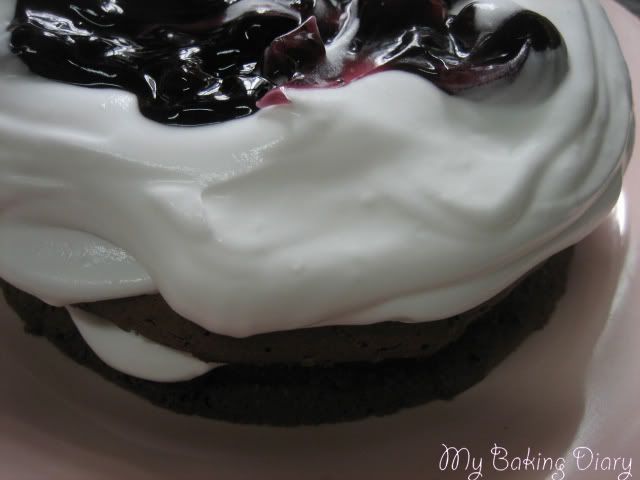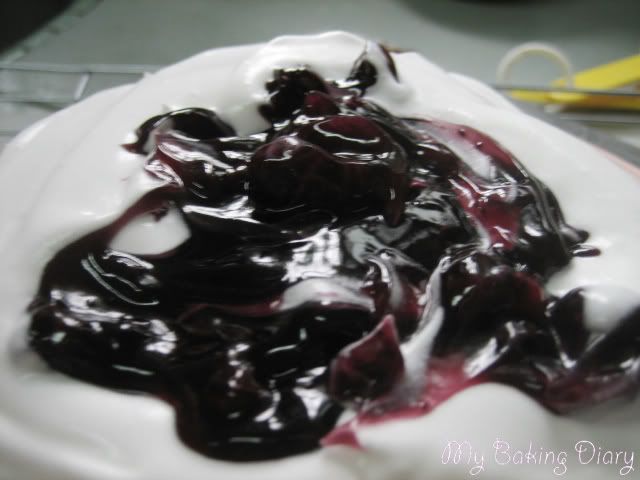 Blueberry Swiss Roll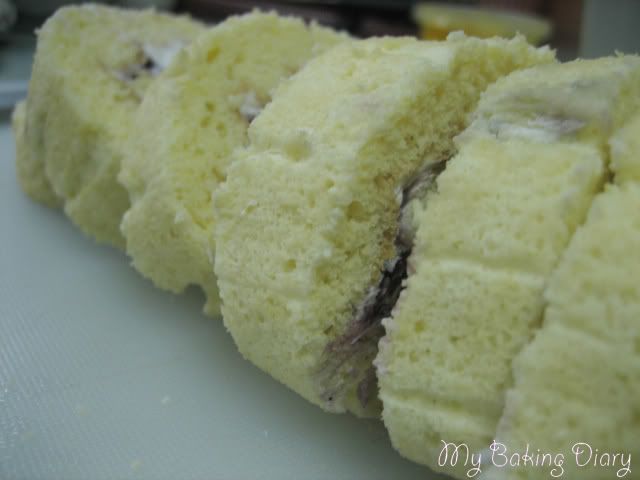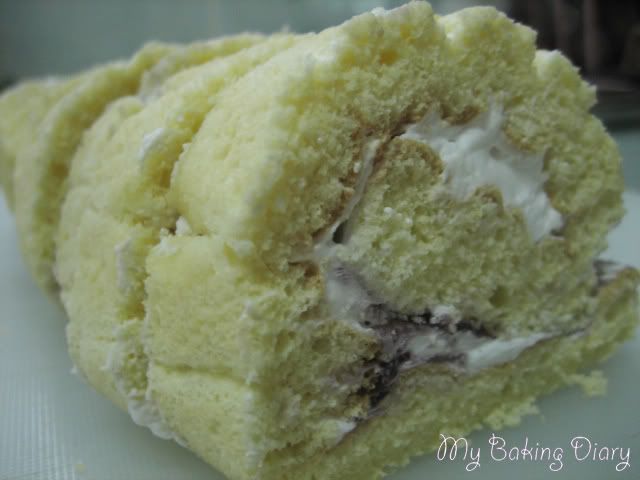 This swiss roll suppose to pipe out the batter using piping bag, to create line/ pattern on swiss roll surface. But i fail to create that effect.