Durian Cheesecake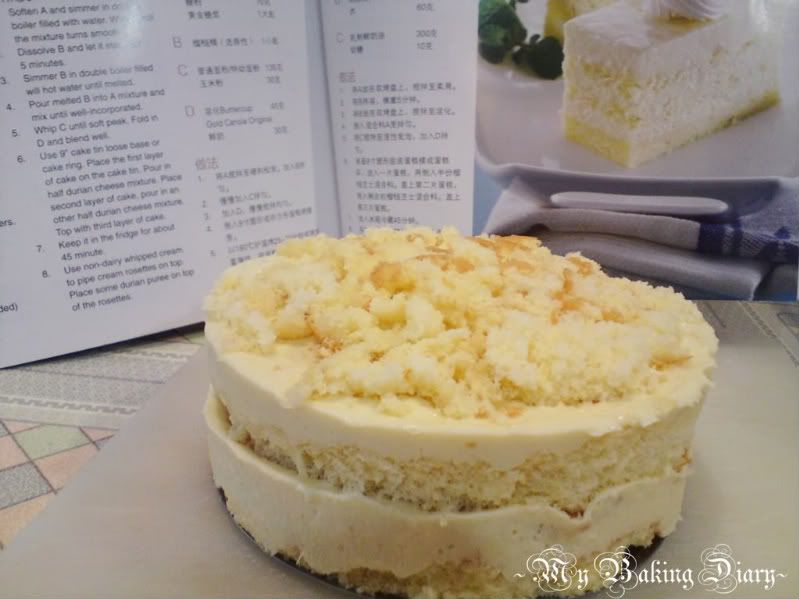 Sponge Cake I
recipe from "Joy of Making Desserts" by Shadow Kwan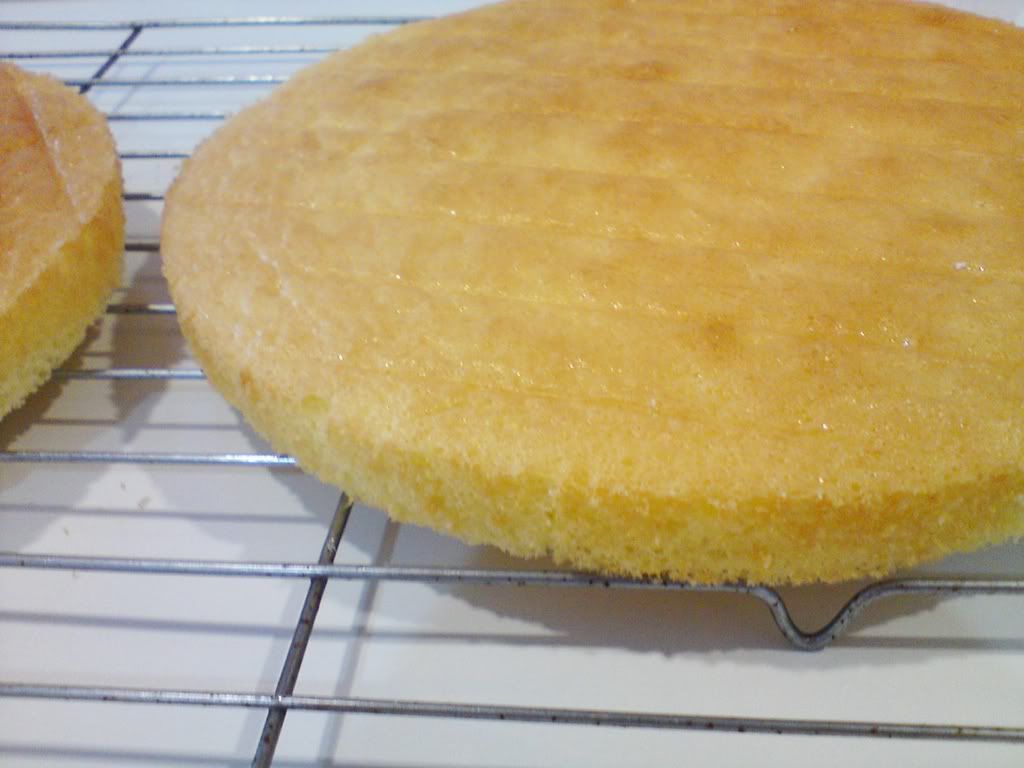 4 eggs
70g sugar
80g cake flour (you may use normal flour)
1 Tbs Oil

Method for Sponge Cake I
1. Whisk egg and sugar until creamy white and thick
2. Gradually fold in flour
3. Stir in oil
4. Bake at 180 for 15 minutes. I uses 8" round pan

Sponge Cake II
recipe modified from Happy Home Baking

sponge cake ingredients

3 eggs, room temperature
90g caster sugar
100g cake flour
20g canola oil
2 tablespoons fresh milk



Method


Beat egg n sugar until ribbon stage
Fold in flour in 3 batches
Add in oil fold, add in milk 1 Tbs at a time fold well
Bake at 170C for 20 min. I uses 9" square pan



Durian Cream




recipe modified from "Baking Index" by William Tan



[A]
* I omit this (250g mascarphone cheese)
250g cream cheese
250g durian puree (original use 150g)
50g sugar

[B]
12g gelatin powder
60g water

[C]
250g non diary whipping cream (i use red man brand)
50g sugar



Method


1. Double boil [A] until smooth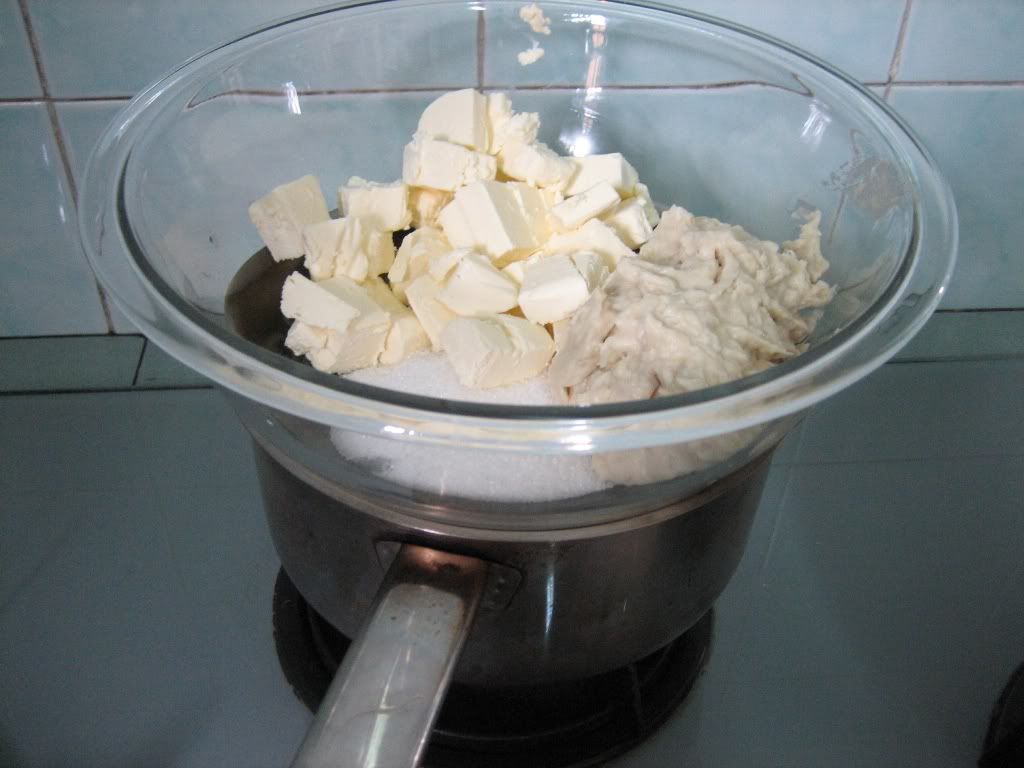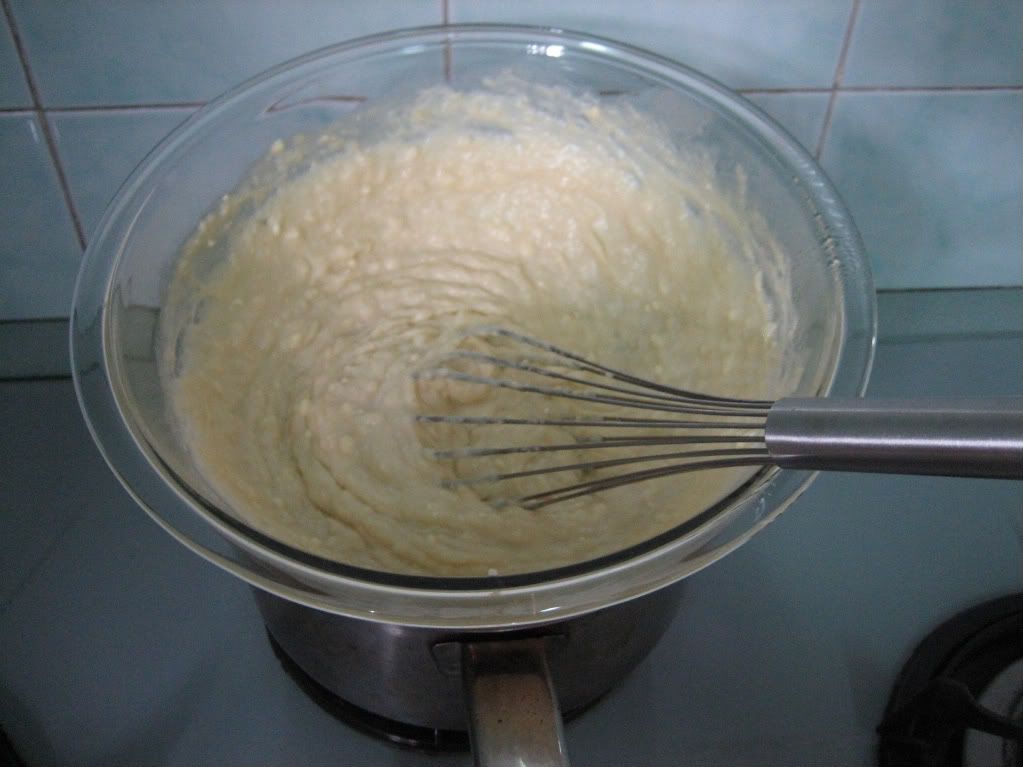 2. Melt gelatin in hot water , sieve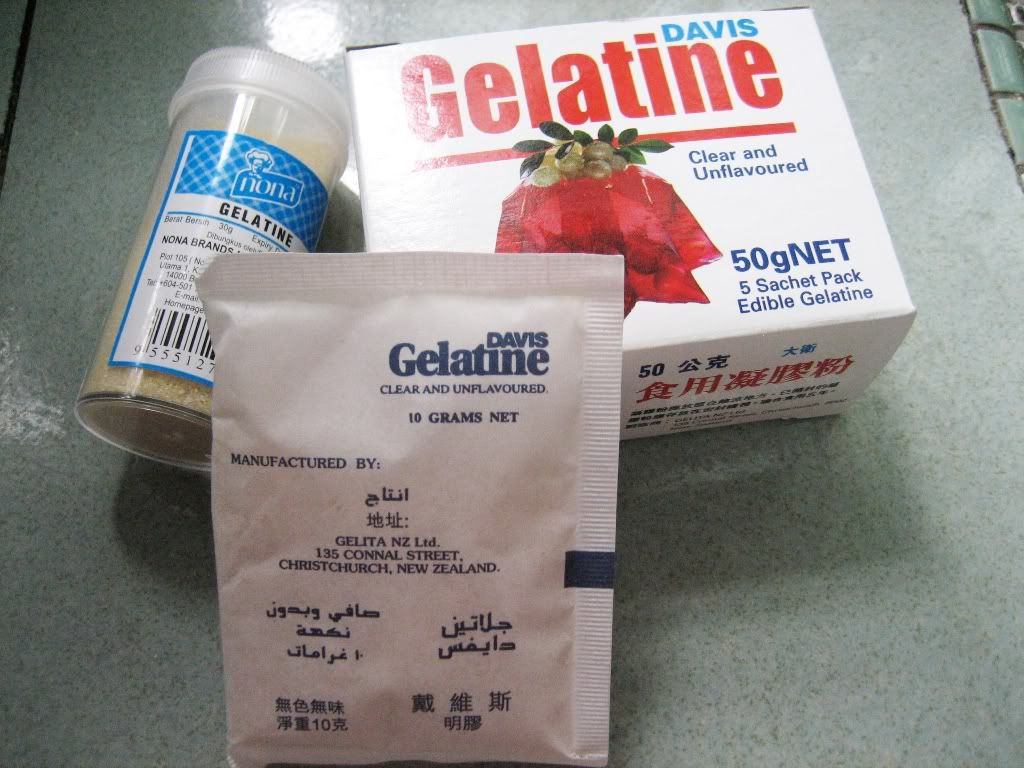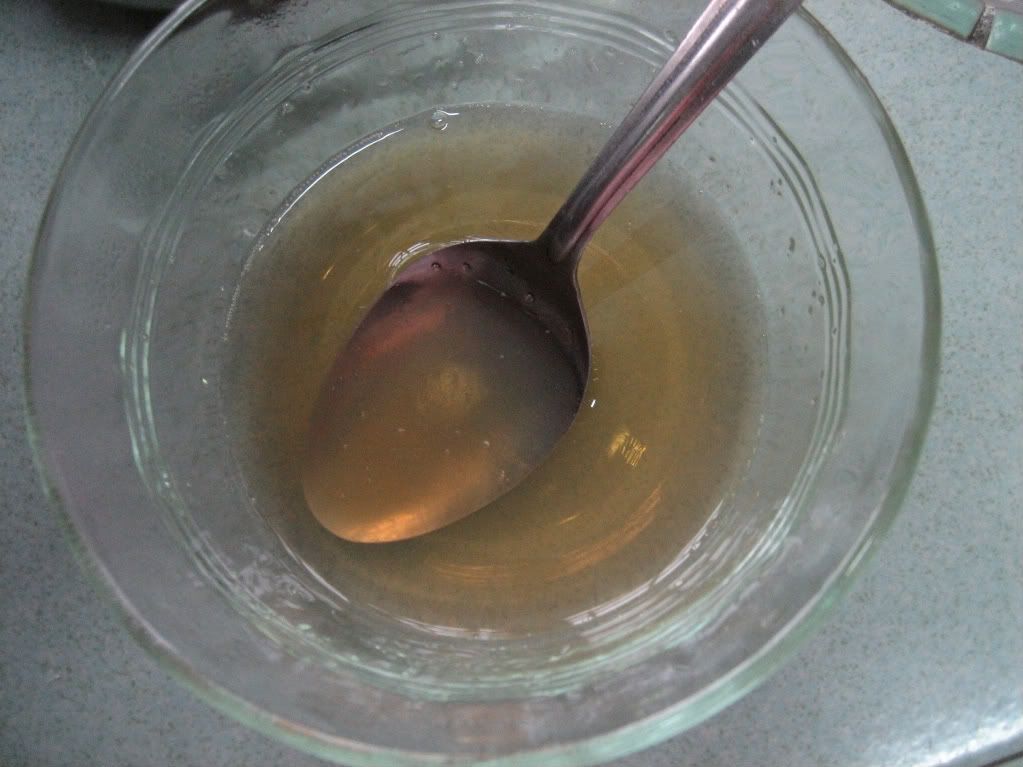 3. Add [B] into [A]
4. Whip whipping cream until soft peaks, fold into the durian cream mixture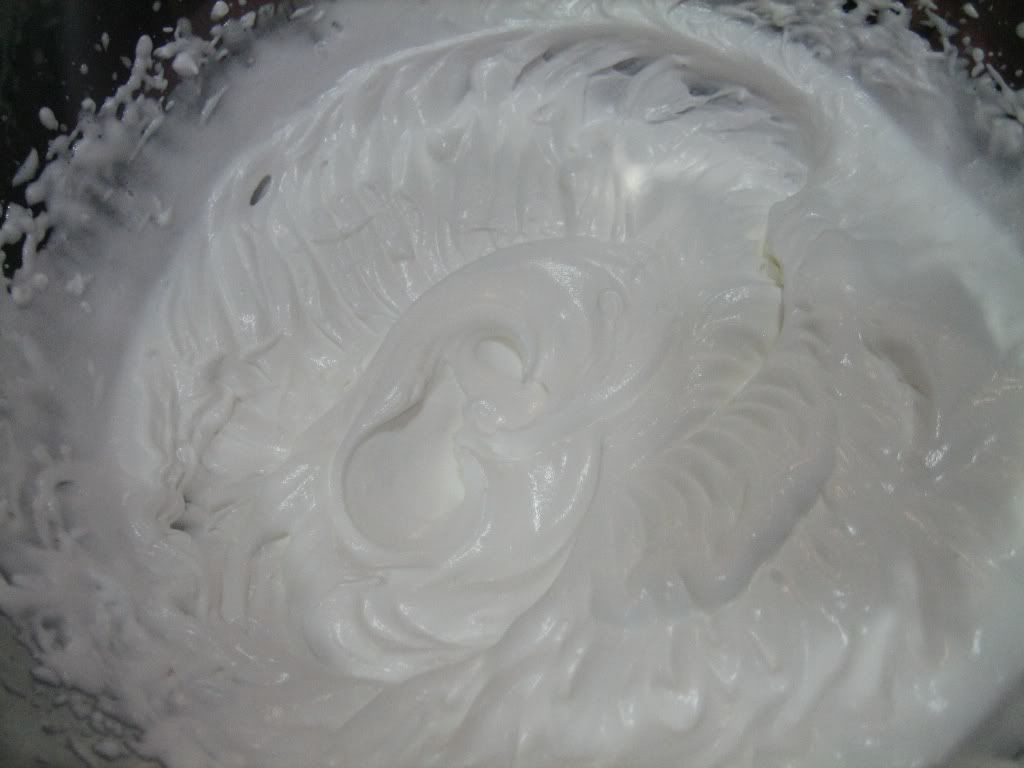 Assembe the Cake
1. Slice the cake into two.
2. Place the 1st layer of cake on the cake tin. Pour in half duruian mixture. Place
2nd layer, pour in the other half of durian mixture
3. Keep it in the fridge for at least 2 hours

Note
I find both sponge cake is a little dry to taste, would prefer optima sponge mix next time.