Condensed Milk Cheesecake
I was searching for cheesecake recipe in a cupcake, something like the one you can get at "the loaf". Then I found these The moment I read "condensed milk" I told myself I have to bake this :P
My pictures might not look promising, but trust me they taste really really HEAVENLY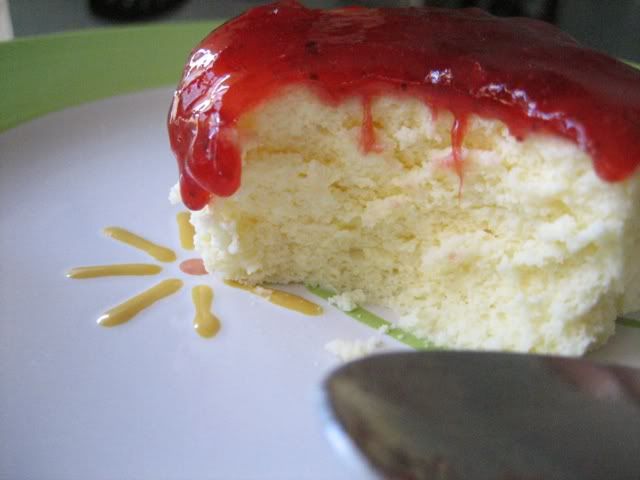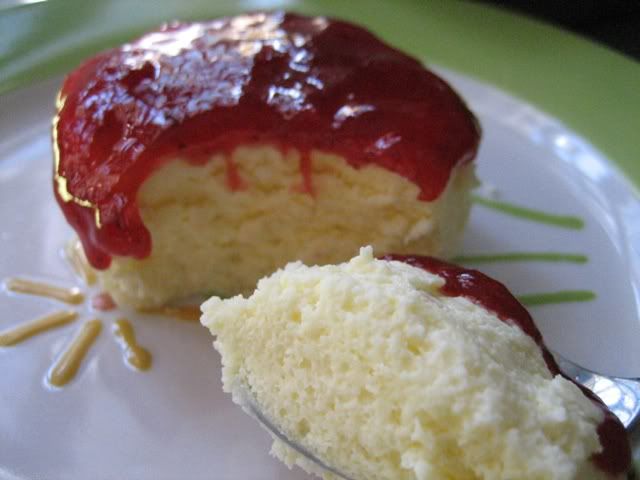 recipe from Table for Two or More
Wendy is so helpful to answer all my question to make this cheesecake successful! Thanks Wendy ><
[A]
250g cream cheese
150gm sweetened condensed milk
2 egg yolks
1 Tbs lemon juice
[B]
2 egg whites
1 small pinch of cream of tartar
1 Tbsp sugar
Method
Beat cream cheese until fluffy
Add in condensed milk and continue beat until creamy
Add in egg yolks and lemon juice if using
With a clean beater, whisk the egg whites until frothy add in cream of tartar
Then add in sugar and continue beat until stiff peaks. Fold into [A]
Bake at water bath 160 C for 2o min
The cake might be wet in the middle but is okay, chill it for 3 hours or overnight.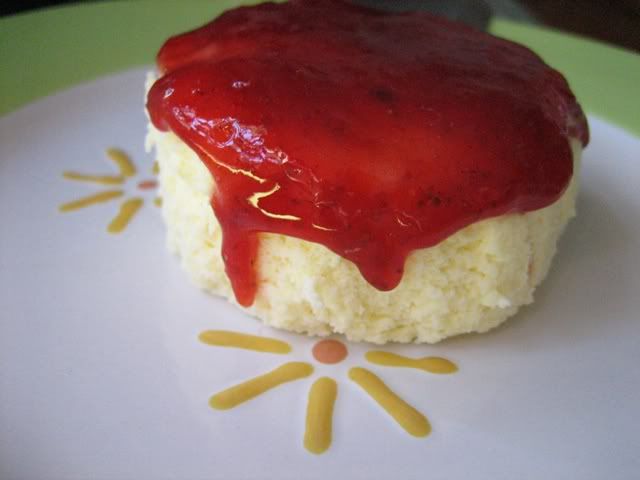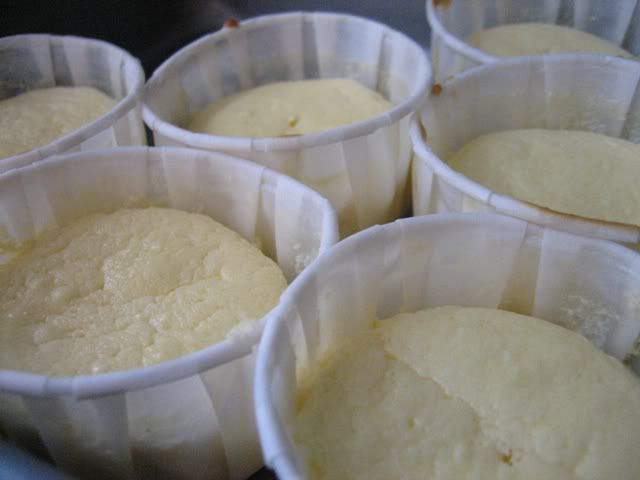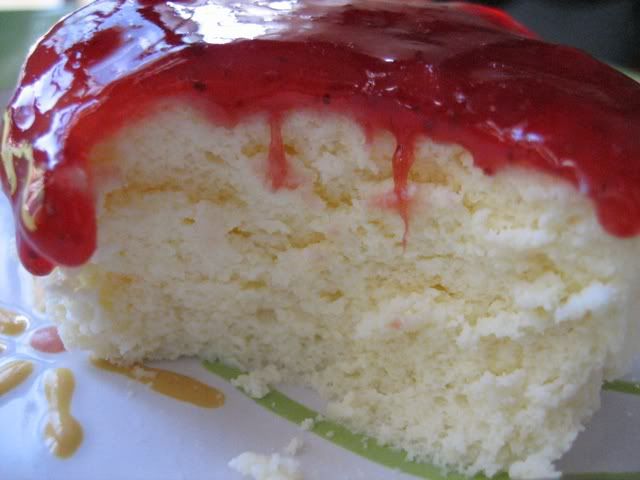 Note :
** The cheesecake might look wet in the middle when cooked. But is alright as this cake need to be chill for at least 3 hours or overnight.