Japanese Chocolate Cake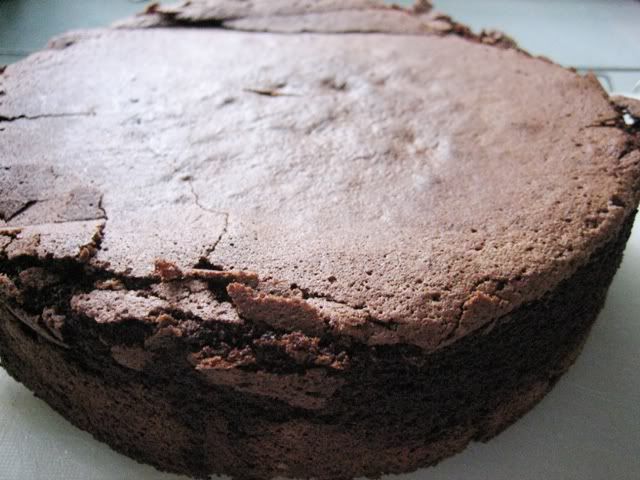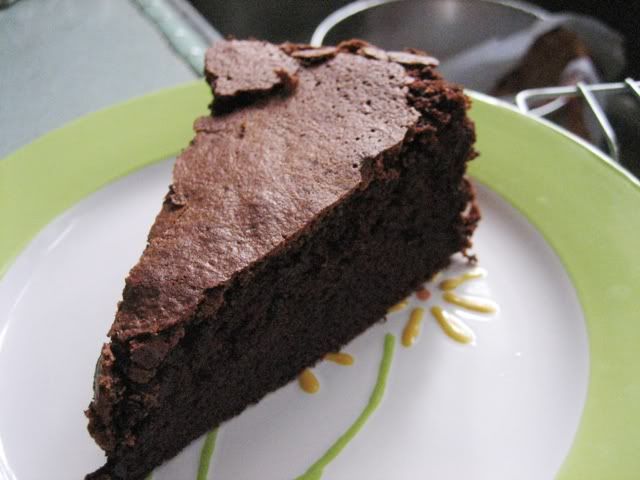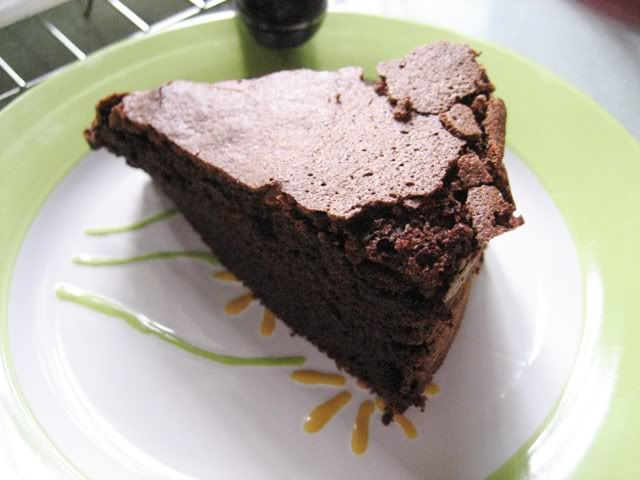 recipe from Okashi by Keiko Ishida
100g Sweet Chocolate
(I used Van Houten)
80g Unsalted Butter
50g Sugar
4 Egg Yolks
50g Whipping Cream
35g Cake Flour
50g Cocoa Powder
(sift together twice)
4 Egg Whites
1/4 tsp cream of tartar
110g Sugar
Method
Preheat Oven 170C
Melt butter and chocolate in double boiler or in microwave
Once chocolate and butter has melted, add sugar, egg yolks and cream mix well with a whisk. Set asid
Make meringue. Beat egg white until foamy. Add sugar and beat until egg whites are glossy and stiff peaks form
Add 1/3 of meringue to chocolate mixture and fold with a whisk. Add flour and cocoa (sifted twice) and fold with spatula
Add remaining meringue and fold just incorporated.
Pour batter into prepared cake pan and bake for 50 minutes.

Note
*I use 7" round deep pan, line at base and wide with parchment paper.
**The recipe call for "sweet chocolate" if you using bittersweet / semisweet chocolate be sure to increase the sugar. I'm using Van Houten chocolate and find the taste is just right for this recipe (not too sweet). I've try Van Houten chocolate for brownies recipe but is too sweet for my liking.
Would like to share here, cakes was finished within the same day of baking!