Chicken Chop
recipe from Food and Love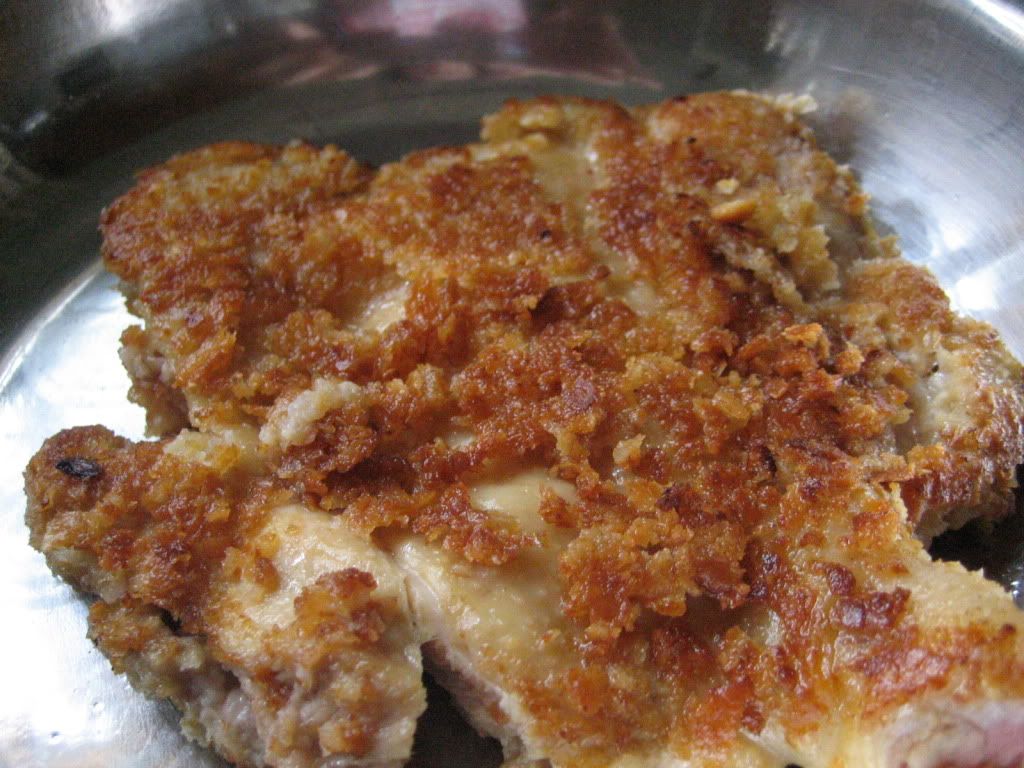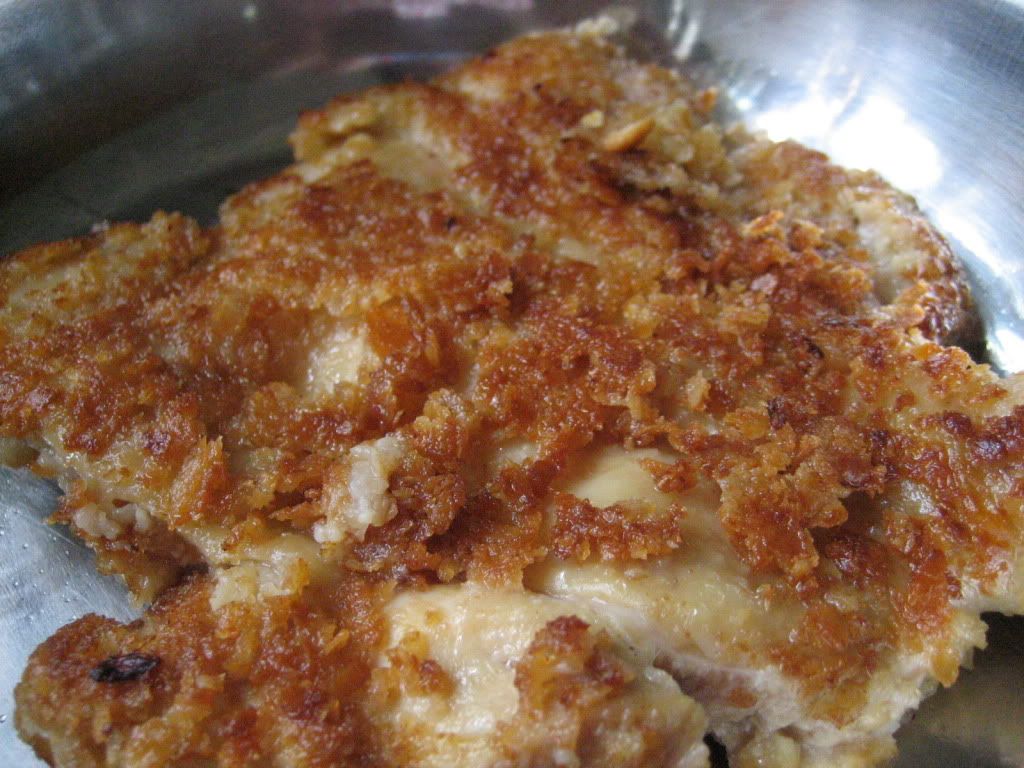 Chicken Drumstick Preparation

tender the chicken with the back of the knife

Marinade Chicken
1 Tbs oyster sauce
1/2 tsp sugar
1/2 tsp salt
1/2 tsp pepper

*combine the marinade ingredients in a bowl with chicken and set aside

Ingredients
[A]
1/2 cup flour

[B]
1 egg
1/2 cup milk

[C]
ground cracker (i used Hup Seng Brand Cracker about 8 pcs for 2 chicken drumstick)
1/2 tsp pepper
1/2 tsp salt

Direction
1. Heat the non stick pan with oil, I use medium low heat
2. Dip the chicken in [A], [B] then [C]
3. Then fried it in pan until cooked.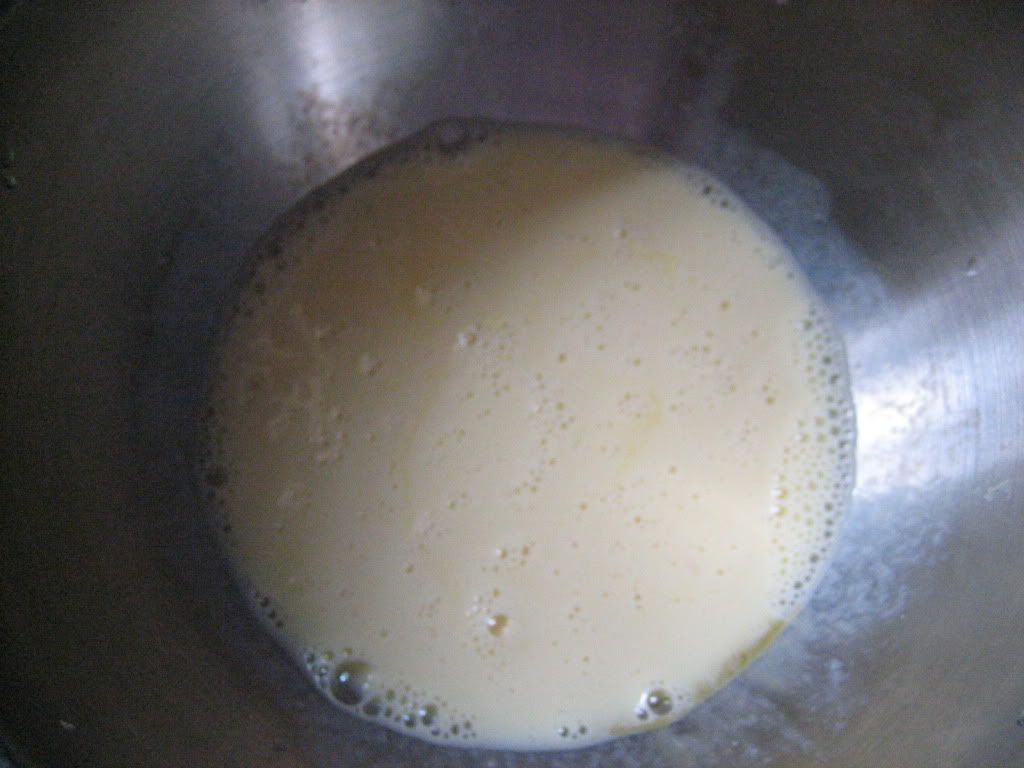 Note :
I totally forgotten about step [A]
,
that's why u can see the the crumbs is not coating the skin well
Now this looks better, with flour coating