Kaya Roll
recipe from Fruity Cakes by Alex Goh (Pandan Coconut Roll)

.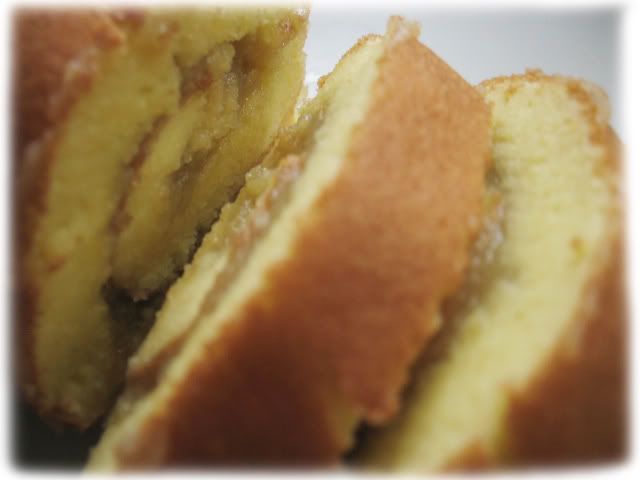 [A]
60g Butter (melted)
60g plain flour

[B]
60g milk (or coconut milk)

[C]
4 egg Yolks

[D]
4 Egg Whites
70g Sugar

Method
1. Mix [A] and [B]until well blended.
2. Add [C] and mix until well combined.
3. Add [D] and mix until well blended.
4. Whip egg whites until foamy. Then add sugar, continue whip until soft peaks
form.
5. Fold [D] into egg yolk mixture
6. Place pan in the middle of the pan and bake at 170 for 20 min.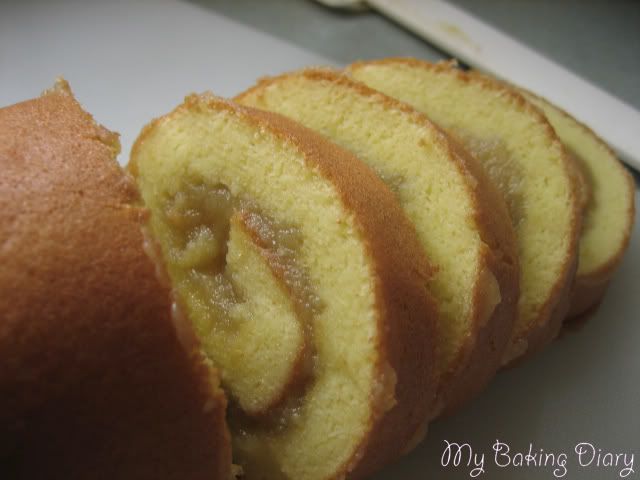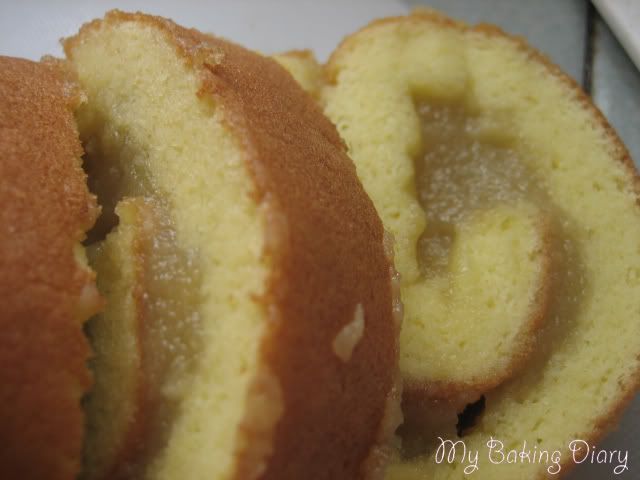 #2nd Attempt ~ Kaya Swiss Roll
recipe from Fruity Cakes by Alex Goh (Orange Sponge Cake)

This time i use different method in making sponge cake ~ French Sponge Cake. I did some modification here.


[A]
4 egg Yolks
20g Sugar
30g Milk (I should have omit this)

[B]
4 Egg Whites

[C]
50g Sugar (reduced from 100g)

[D]
100g Flour

[E]
70g Vegetable Oil (70g melted butter)



Method


1. Whip [A] until light and fluffy
2. Whip Egg white until foamy, add sugar and continue whip until stiff
3. Fold egg white into [A]
4. Fold in Flour
5. Fold in [E] until well combined.
6. Bake at 190 for 15 min.


Note


When making sponge cake using "French Sponge" method, Careful when fold in oil or melted butter, as the batter will start separating.
The original French Sponge did not call for 30g milk. I think i will omit that next time.