Ginger Milk Curd (Chinese: 薑汁撞奶)
One of my DH 's relatives asking for this recipe during our recent trip to a wedding dinner. In fact, I have only succeed this recipe once and was too happy at that time to note down the ingredient and method used. This page is specially created for "Fan Lui". Her enthusiasm to make this dessert has enlighten me to research for the best recipe and method in making this dessert success.



What You Need
1 Tbs/ 15ml old ginger juice

(grated and sieved)


150ml milk (UHT / Full Cream milk) ,

if possible with at least 3.8 protein


1 Tbs sugar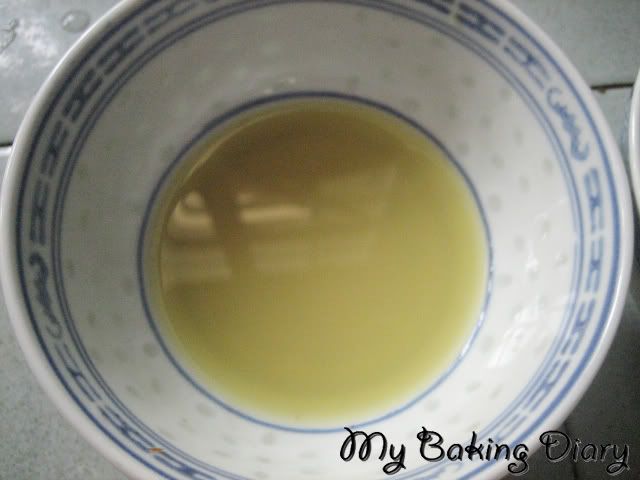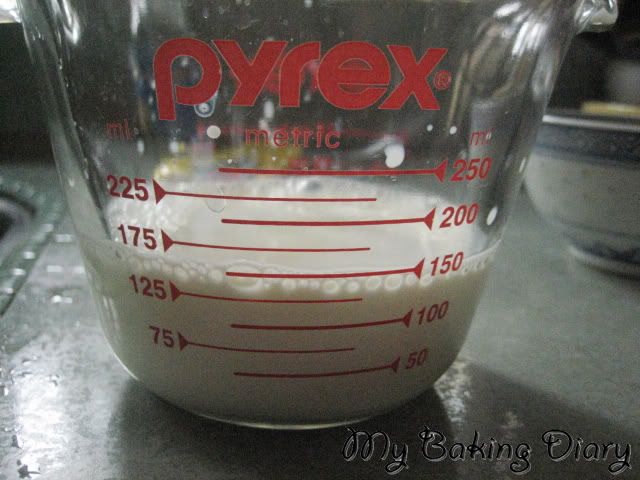 Method


1. Heat up the milk in saucepan until side bubbles.
2. Add in sugar.
3. Continue heating the milk by turning the saucepan until sugar melts.
4. Keep turning turning the saucepan, until reach almost boil.
5. Turn off stove
6. To reduce milk temperature
80-85 C
, keep turning the saucepan left and right until flame almost disappeared (1-2 mins)
7. Stir the ginger juice in bowl. Pour the milk into the ginger juice bowl with 10-15 cm apart vertically
8.

Leave

for about 10 min until a soft curd has formed.
9.To test the milk coagulates or not, leave a spoon lightly on the surface, the spoon should not sink!
10.Serve hot or chill. Enjoy!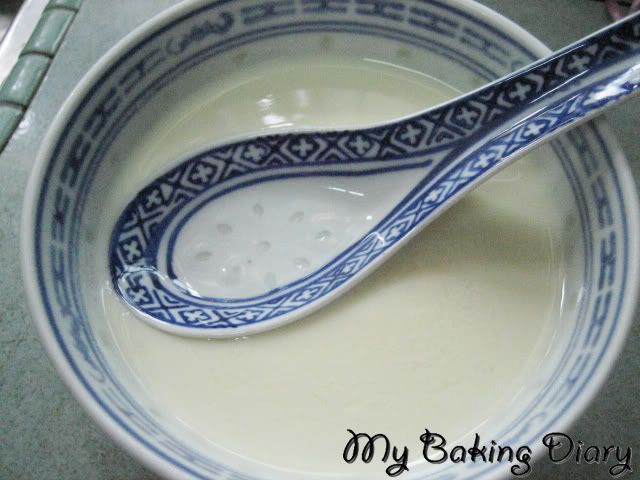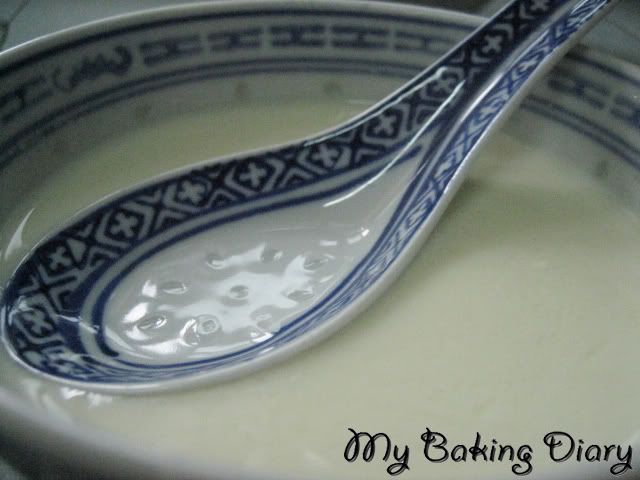 Notes :
Milk Factor
1) The science behind this recipe is the enzymes in the (fresh) matured ginger juice + milk (protein) = milk coagulates

2) Therefore, is important to use the milk with higher protein content (eg 3.8 for every 100ml

3) I have not use soy milk for this recipe. But for those who wanna try using soy milk, pls look for protein content of the soy milk (eg : Home Soy has higher protein content than other brand)

Ginger Juice
1) Make sure to use matured ginger (sieved the juice)
2) Stir the ginger juice well

(including the white powder)

before pouring the milk into bowl.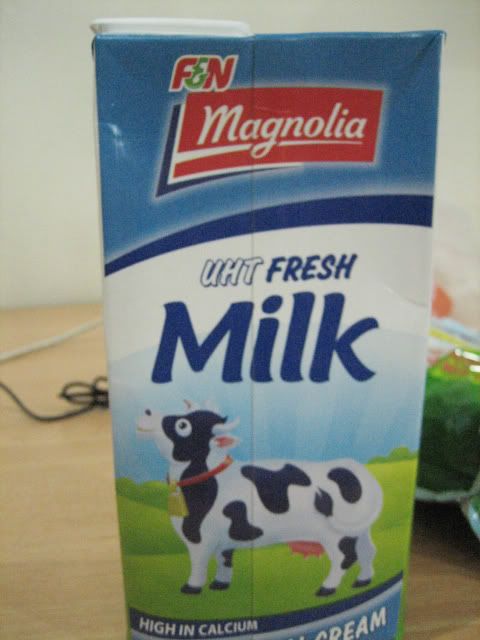 Useful sites


Here are some useful site on "Ginger Steamed Milk"

The Food Addiction of Cookie Monster
Belle Tong Sui
A Daily Obsession (this one uses egg)
Ginger Milk Curd (investigation pdf)

Video on Ginger Milk
Ytower.com.tw