Kaya Swiss Roll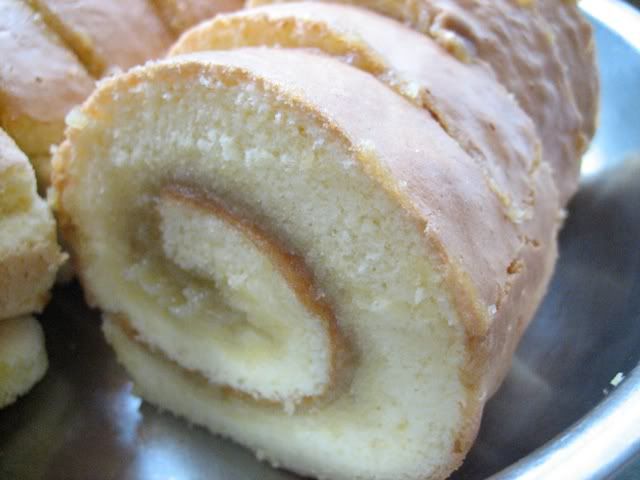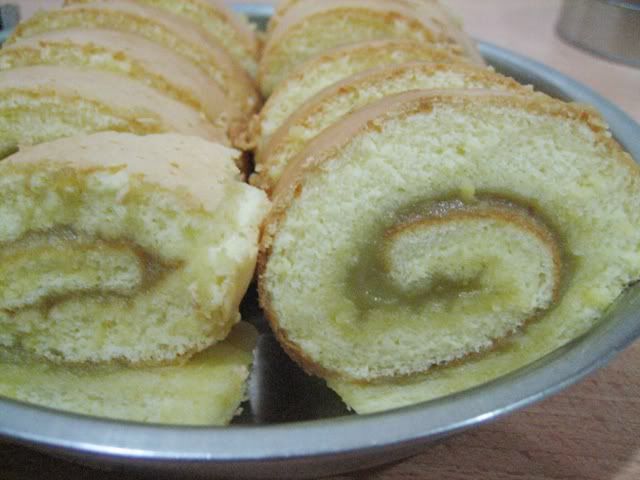 recipe from Christine's Recipes Blog
Christine is using 12"x 12" square swiss roll pan, thus I modified to
3 eggs recipe for my 10" x 10
" square pan.
3 eggs
60g sugar
30g cake flour
30g corn flour
1/2 tsp baking powder
1 tsp ovalette
1 Tbs cold Milk
*45g canola oil
Method
Preheat Oven 180C
Whisk everything until thick, I couldnt achieve the ribbon stage. I do the testing on the spatula. Leaving a line of finger mark
Fold in oil or melted butter with spatula throughly
Bake at 180 C for 15 minutes
Note
Even though this is not an egg seperated method, the cake taste fluffy and moist! Thanks to the ovalette and cornflour!
Here's another variation egg seperated method recipe by Kevin Chai.The desire result is not achieve here (cake shrinks ), so i'm not sharing the recipe here. The cake rise very high and uneven surfcae during baking. Any kind souls can help me on this ???