Orange Cupcakes
I have been baking so many batches of orange cupcakes ever since my succes in baking this cupcakes.This cupcakes uses 100% fresh orange juice - butter uses vegetable oil instead. They are moist and super easy to bake . The tedious job is to get a the orange juice out and orange grind. With my mini oven i have to make them batch by batch.. yeap a little time consuming. After 3 batch of baking this morning. Here's what i got . Enjoy!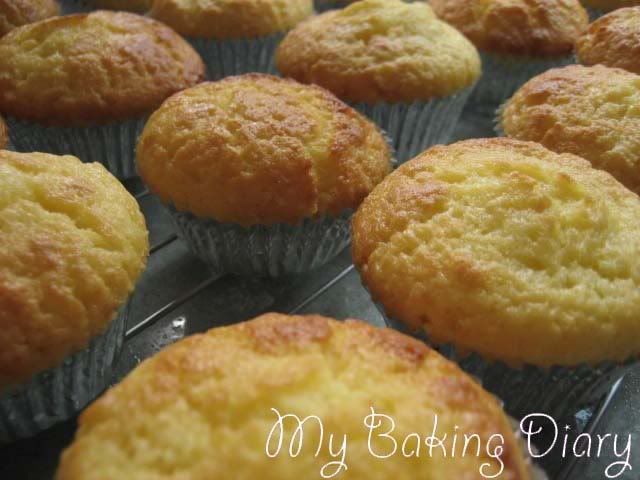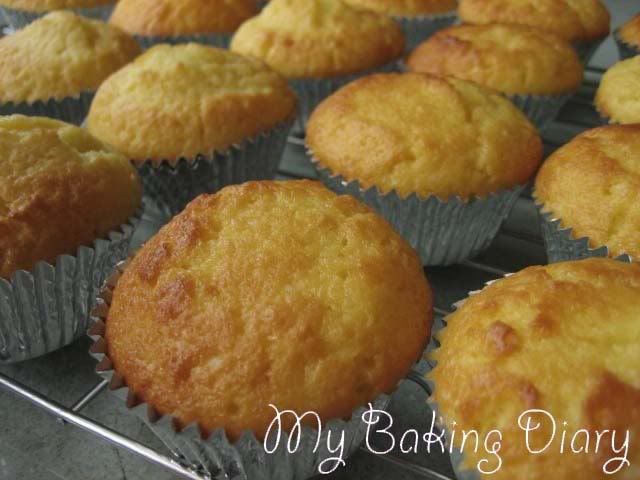 And here i dress the orange cupcake with melted white chocolate an dessicated coconut, top with orange grind.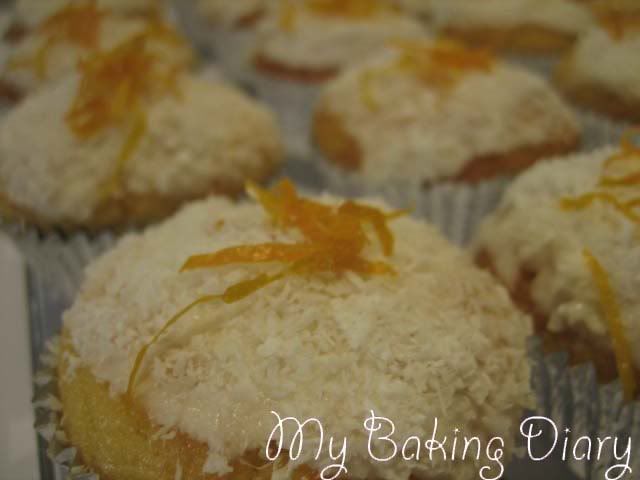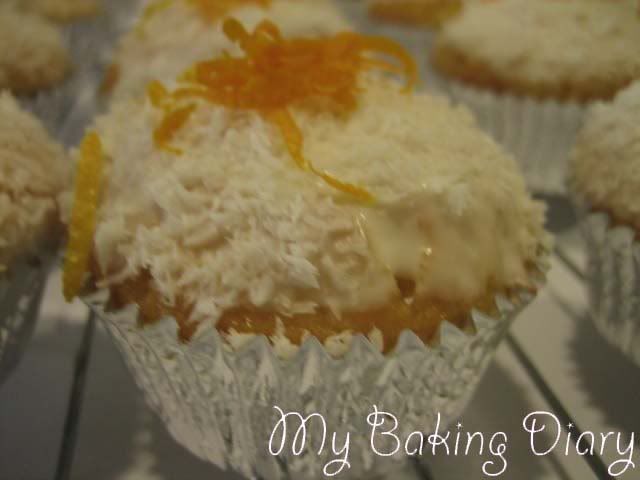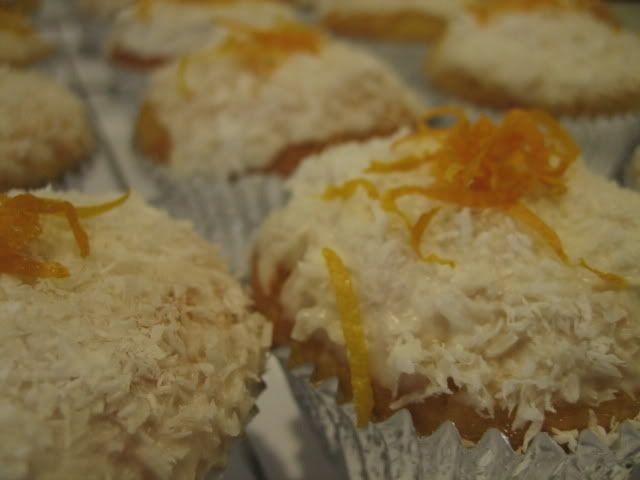 This is what i bake last night for my mum.
Orange Cupcakes with White chocolates and Coconut Dessicated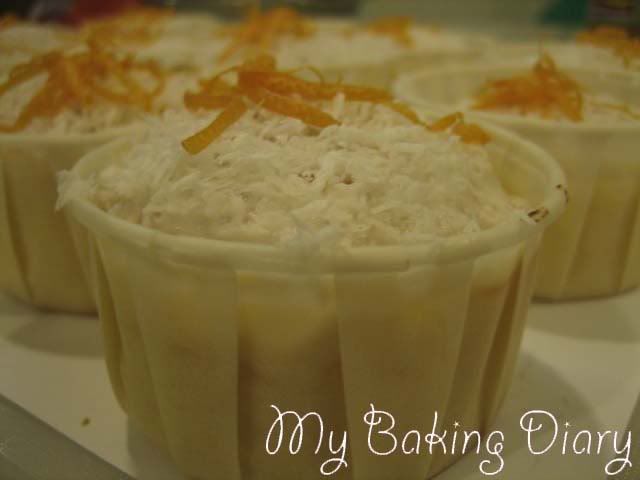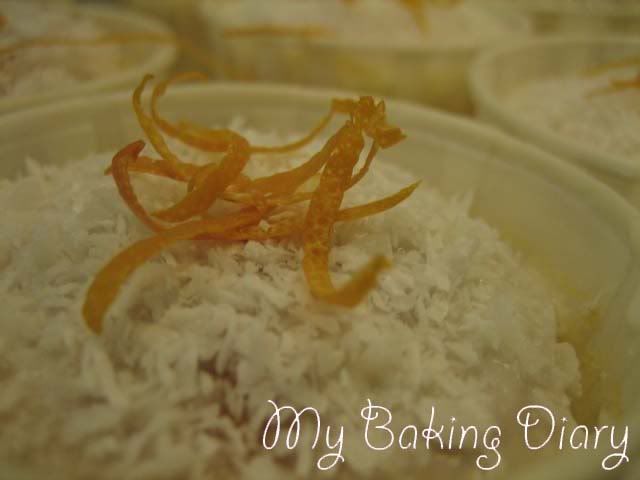 Here's the Recipe
100g self raising flour
100g sugar
1 egg
120ml orange juice
1 Tbs lemon juice
40ml oil

Whisk the egg and sugar for 2 minutes, continue with the rest of the ingredients (except flour).
Fold in flour with spatula.

Bake @ 175 Celcius for 20 min