Almond Cookies
Almond Cookies
recipe from "Baking frm my home to Yours by Dorie Greenspan"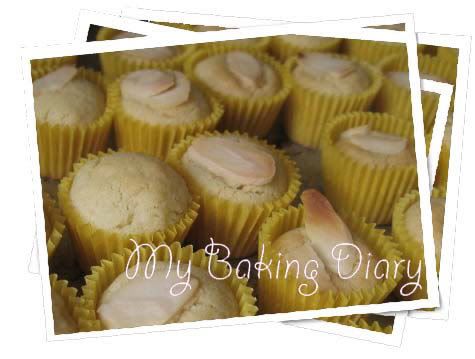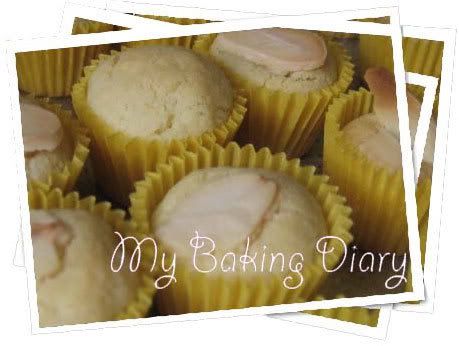 182g Ground Almond
182g Flour
224g Butter
70g Sugar
1 tsp Vanilla Essence
1/2 tsp Almond Essence

Method
- Mix Ground almond and flour
- Beat Butter and sugar at medium speed for 3-4 minutes
- Add in vanilla and almond essence, beat for another minute
- Add in flour mixture and knead to dough
- Roll into small ball and bake 175 C for 10-15 min.

Note :
I bake this as "London Almond Cookies" as well. Taste really great with melted chocolate!



London Almond Cookies
I think this is everyone favourite. I remember when i was young, i always beg my mum to buy this cookies.Often they are too sweet but i was too young to tell that. Now that i know how to bake them , i used dark chocolate.

Ingredients
224g Butter
120g Icing Sugar
1 egg Yolk
380g Flour
90g Ground Almond


Method
-Cream butter and Icing sugar until creamy
-Add in egg yolk and beat until combine well
-Add flour mixture and knead into dough
-Roll into ball and place into paper cups, can wrap cookie with almond as you like
-Bake 175 C for 15 Min
-When cookies cooled, place a teaspoonful of chocolate
-Refrigerate until chocolate set (10 minutes)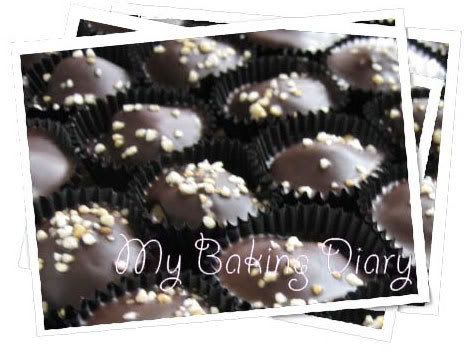 Other Cookies that i baked for CNY
Peanut Cookies
Green Pea Cookies
Pineapple Tart